February 2010
Patient presents for evaluation tooth #14. Currently asymptomatic.
Medical history is non-contributory
Exam reveals: PFM crn present #14, margins are well adapted and crn is in good condition clinically. Patient has had history of root canal therapy 2-3 years ago by an endodontic specialist. Patient was referred by his new dentist because of noted pathosis apical to #14.
Radiographs reveal: Diffuse Radiolucent lesions present both Palatal and MB roots. DB root has severe dilaceration in the apical 1/3 of the root. Mesial root has been instrumented and obturated well short of the radiographic apex.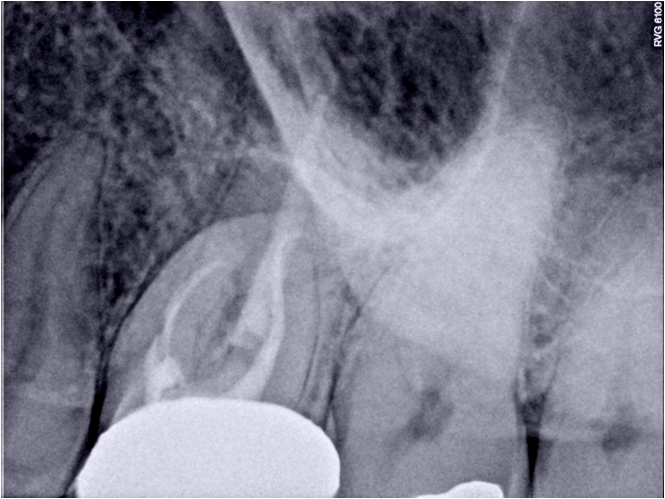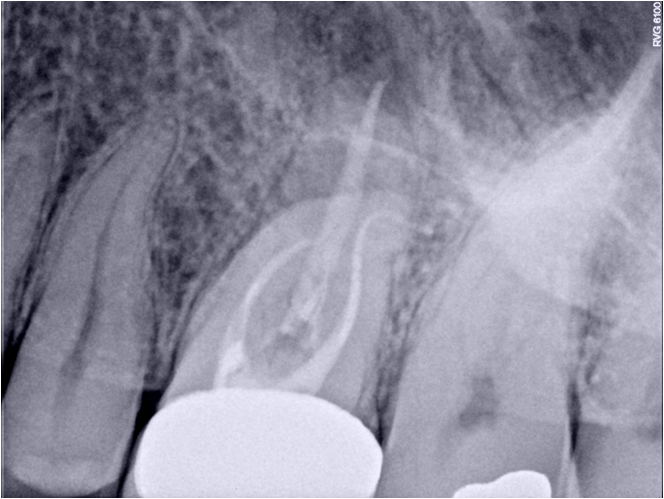 Tx options are:
1) No treatment. Patient is asymptomatic.
2) Nonsurgical retreatment – although the treatment was performed by a specialist initially and the likelihood of instrumenting the mesial canal to length is questionable.
3) Apicoectomy – this treatment option would address the mesial root shortcomings and not affect the crown; however, it would not correct the apical pathosis associated with the Palatal root.
Discussed tx options with the patient and he decided to have the non-surgical retreatment performed before his tooth became symptomatic.
Here is the resulting treatment:



I welcome all comments or questions regarding this case. Thank you for your continued confidence in our practice.
Related Posts