Case of the month July 2011
I hope everyone is enjoying their summer. This month's case is an example of a conservative approach to endodontic therapy. The patient is a 33 y.o female who presented for endodontic evaluation tooth #21. She is asymptomatic at initial presentation. Her medical history has several positive entries including Factor V leiden (excessive clotting), Chronic regional pain syndrome which is related to an injury to her left foot (Cymbalta, Lyrica are the medications she is taking to manage). Clinically, she has Class V caries on the buccal surface tooth #21. Pulp tests reveal that the tooth responds WNL to cold, negative percussion tenderness, normal perio probing depths and negative palpation tenderness. Radiographs reveal normal periradicular tissues and the extent (as limited by conventional radiographs) of the buccal caries. Treatment options were presented and the patient decided to have the caries removed and, if needed, root canal treatment should a pulp exposure occur. Pre-treatment radiographs are as follows: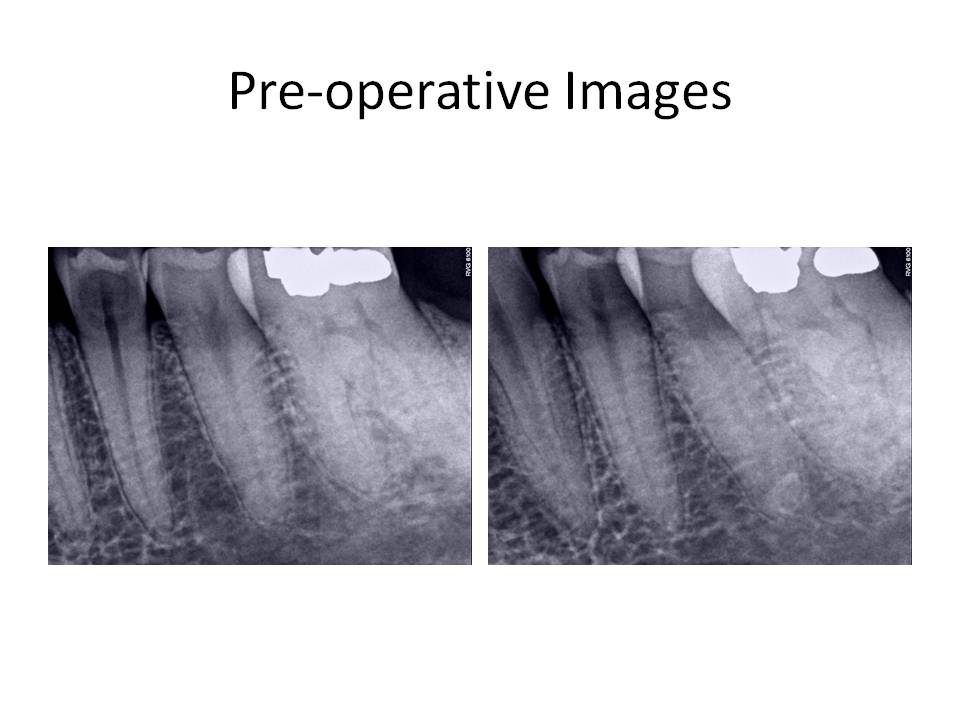 A buccal gingival mini-flap was reflected to permit caries removal. After the caries was excavated, a vital pulp exposure occurred and root canal treatment was initiated. A conservative approach to access was chosen due to the ability to obtain straight line entry into the root canal and opting for conservation of the remaining tooth structure. In doing so, I wanted to maintain the structural integrity and strength of the coronal tooth structure and avoid a crown, if possible. The access preparation is shown as well as the final restoration following root canal treatment.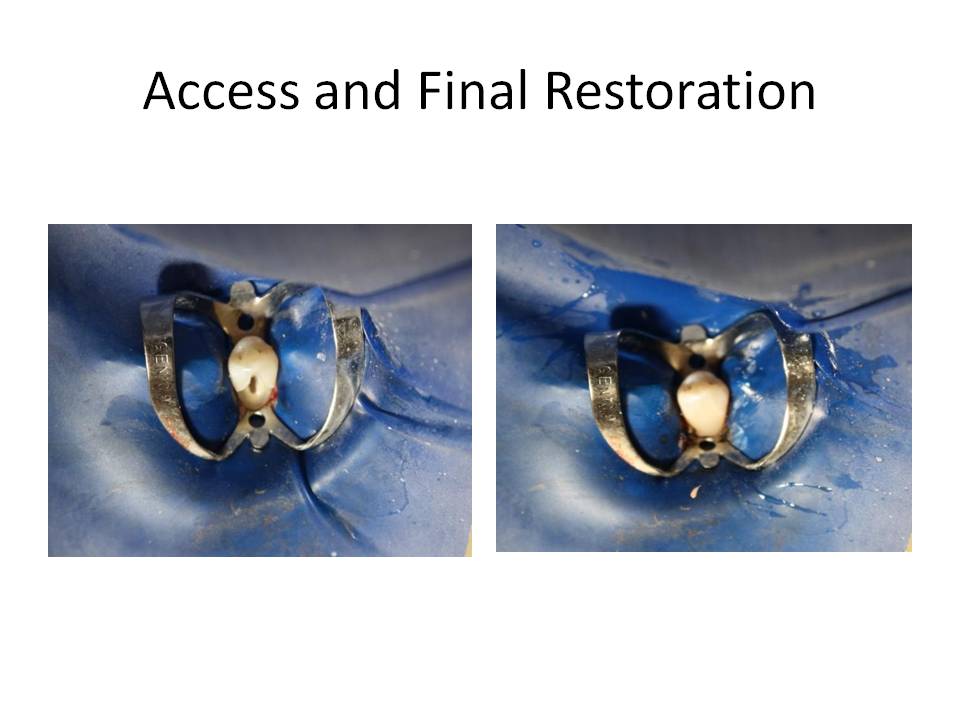 Final radiographs are as follows: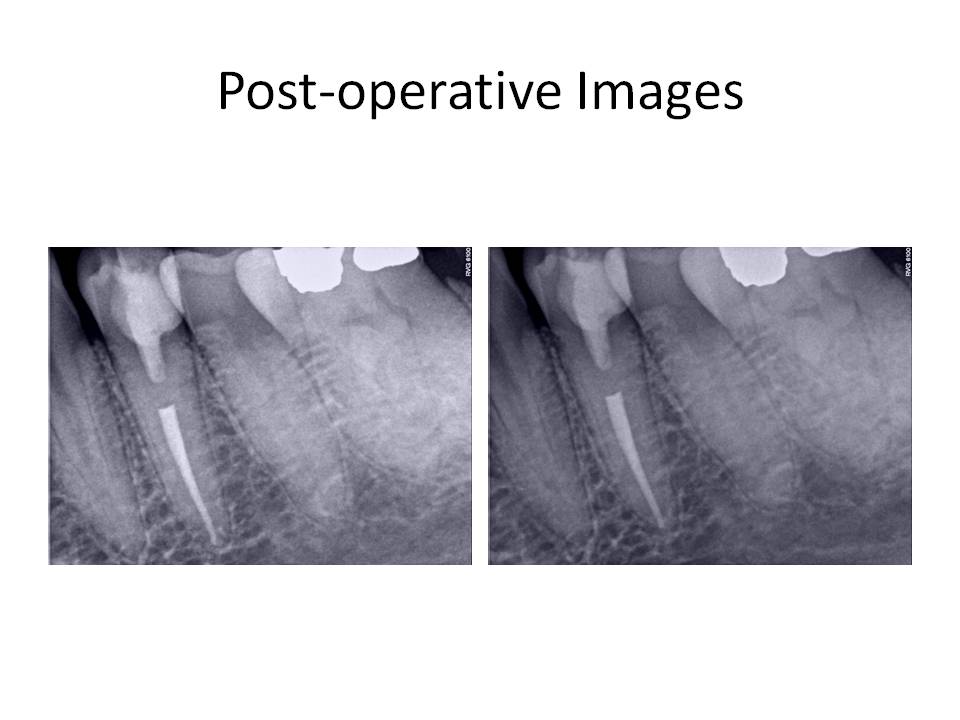 The patient was recalled in 1 week to evaluate her gingival healing. The tissues appeared to be healing well and within normal limits. She had no complaints of pain.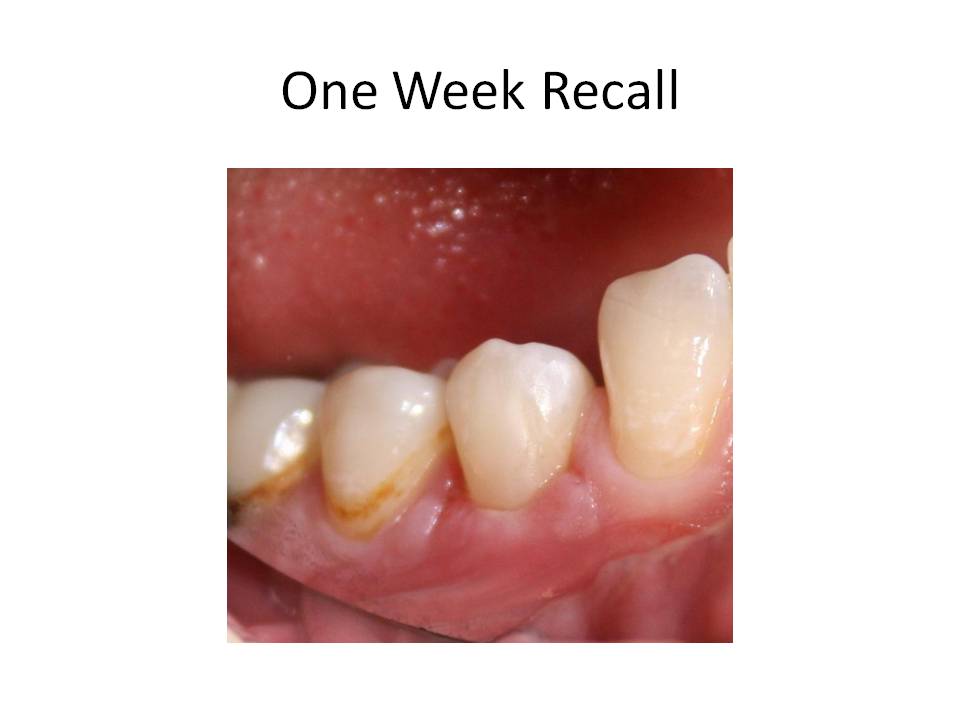 This case demonstrates that endodontic treatment can be accomplished while conserving as much tooth structure as possible. Traditional access would have dictated an occlusal approach and therefore, the need for a crn. If straight line access can be achieved as well as the remaining goals of endodontic treatment, then a non-traditional approach, such as this case represents, can be accomplished. I welcome any comments or questions. Thank you for supporting our practice. We strive to provide the best treatment for your patients.
Related Posts