Case of the month Feb 2014
This month's blog addresses the topic of conservation of tooth structure. In many of today's dental journals, one can find a myriad of debate concerning the proper way to clean and shape root canal systems. I will address one particular type of canal system that is commonly found. A ribbon shaped root canal is one in which is typically found in maxillary premolars, mandibular incisors and the distal roots of mandibular molars. The problem with this type of anatomy is that traditional preparations result in excessive removal of root structure which may lead to vertical root fractures or perforation of the root. I have modified the preparation of these types of canals to address these concerns. As noted in the following illustration, a typical canal preparation, if enlarged to encompass the periphery of the canal system, would result in excessive canal preparation and a weakened remaining root structure.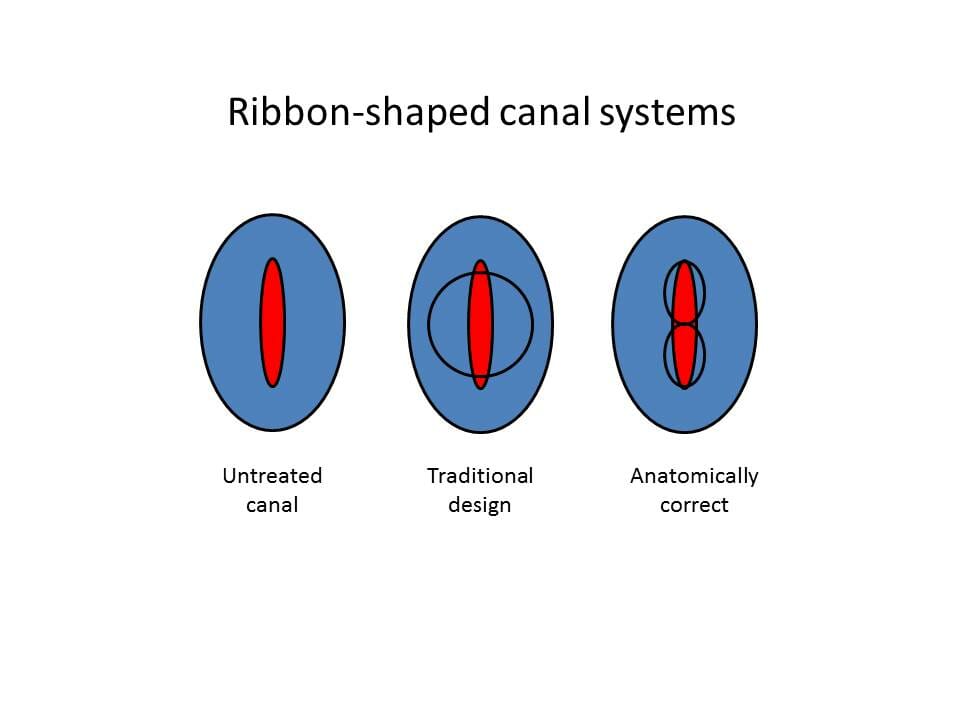 Therefore, I propose modifying the preparation to address the periphery first. This will result in a more conservative preparation. It will also better facilitate the cleaning and shaping the lateral extents of the canal system where typically a fair amount of debris is accumulated during the instrumentation process. This is an example of a mandibular incisor in which 2 canals were present.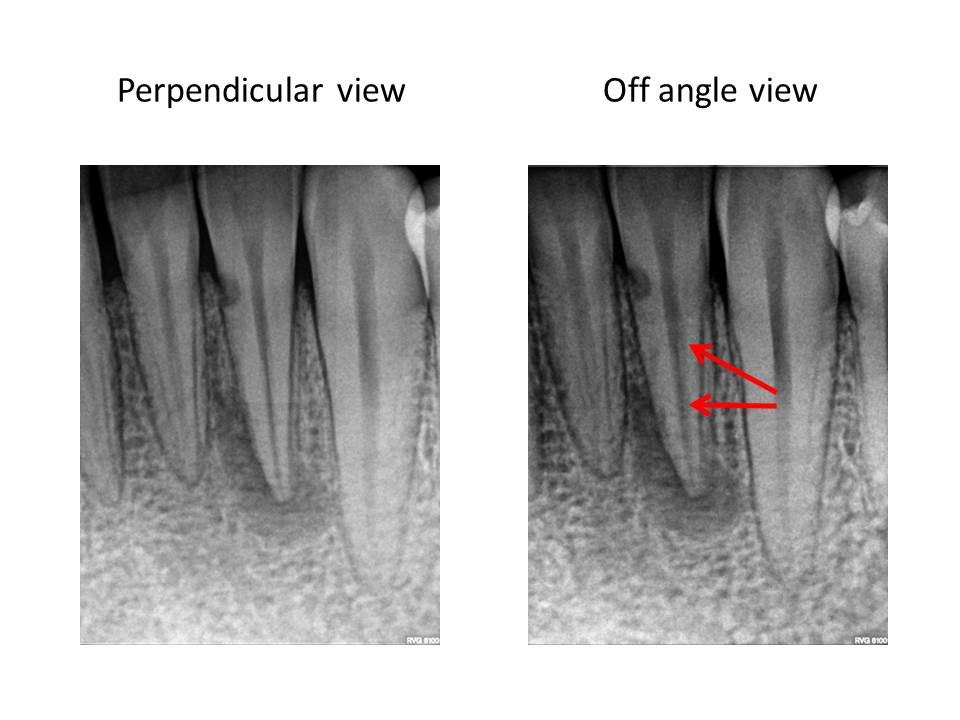 As illustrated by the red outline in the final radiograph, one can see the results of this modification. The canal outline almost appears like a figure eight.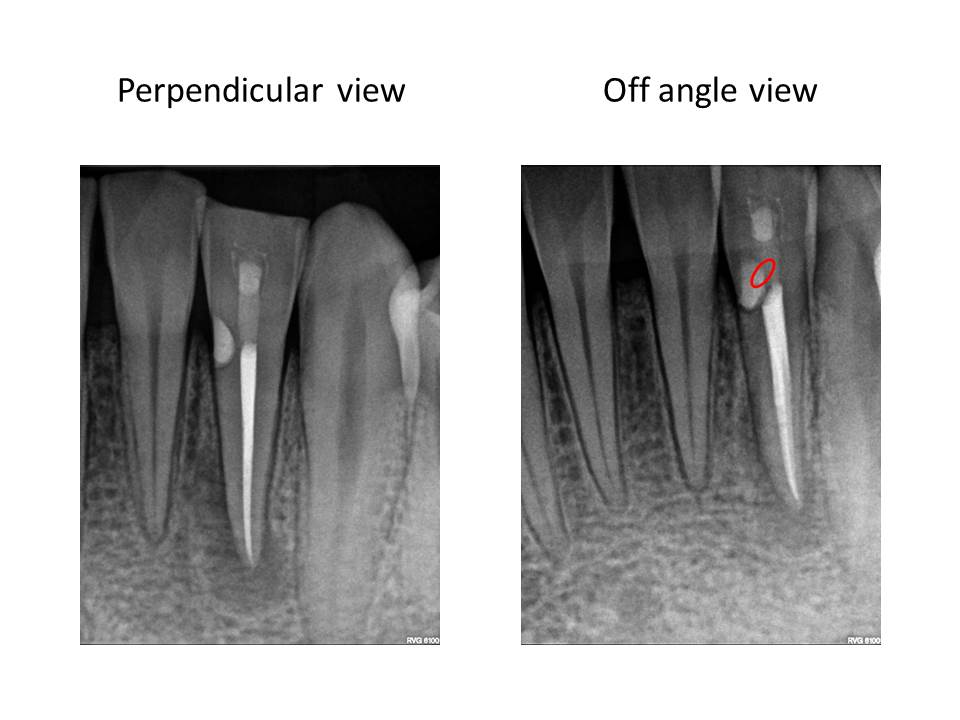 This is an example of a mandibular molar in which the same approach was utilized.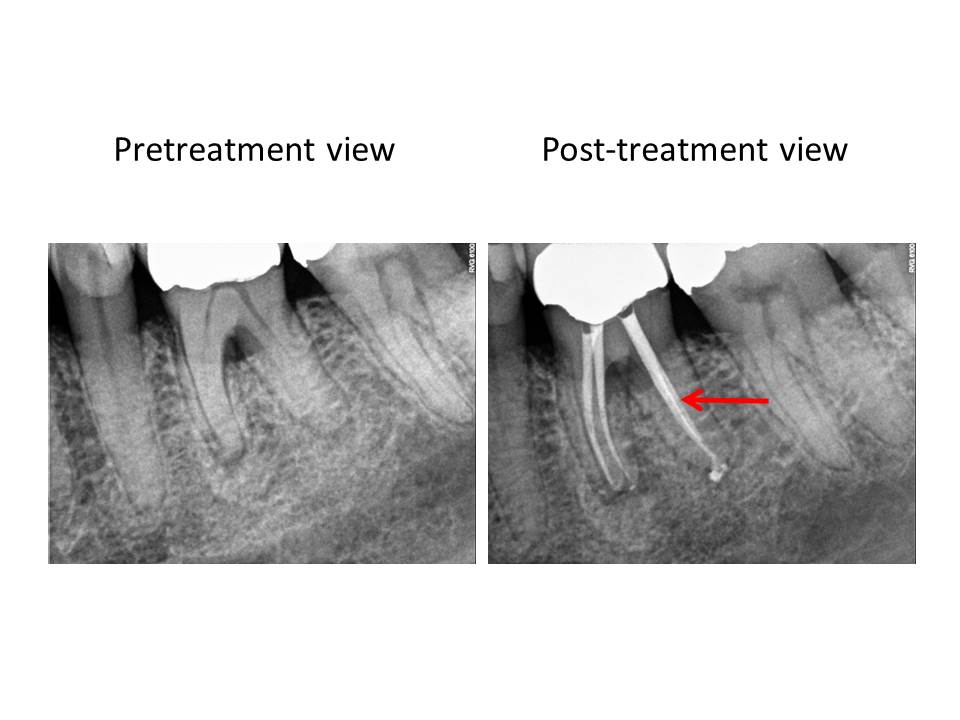 Thank you for supporting my practice. I am open to any questions or thoughts regarding this months post. I strive to elevate my treatments to the highest possible level.
Related Posts