Case of the Month August 2010
This month's entry is an interesting case that had a different approach to treatment.
Patient initially presented 7/14/2008 with CC of, " I had a restoration placed a few months ago (tooth #14) and at the time, my dentist told me that the tooth may be sensitive to bite on. Well, it hasn't been too bad. Maybe pain 1-2/10 at time. I recently was eating a pretzel and I felt a sharp pain on the tooth. It has gone away and I have no pain right now."
Initial exam revealed that patient's health history was unremarkable. Clinical exam: Large DOL composite present #14. Occlusal composite #15, no restorations #12,13. Pulp vitality tests revealed no response to cold #12-14. Tooth #15 responded WNL, Slight percussion tenderness present #14 only. Perio and palpation was WNL #12-15. Evaluated occlusion and hyperocclusion was noted DL cusp #14. Radiographs reveal restoration #14 approximated pulp chamber, otherwise periradicular tissues appeared WNL.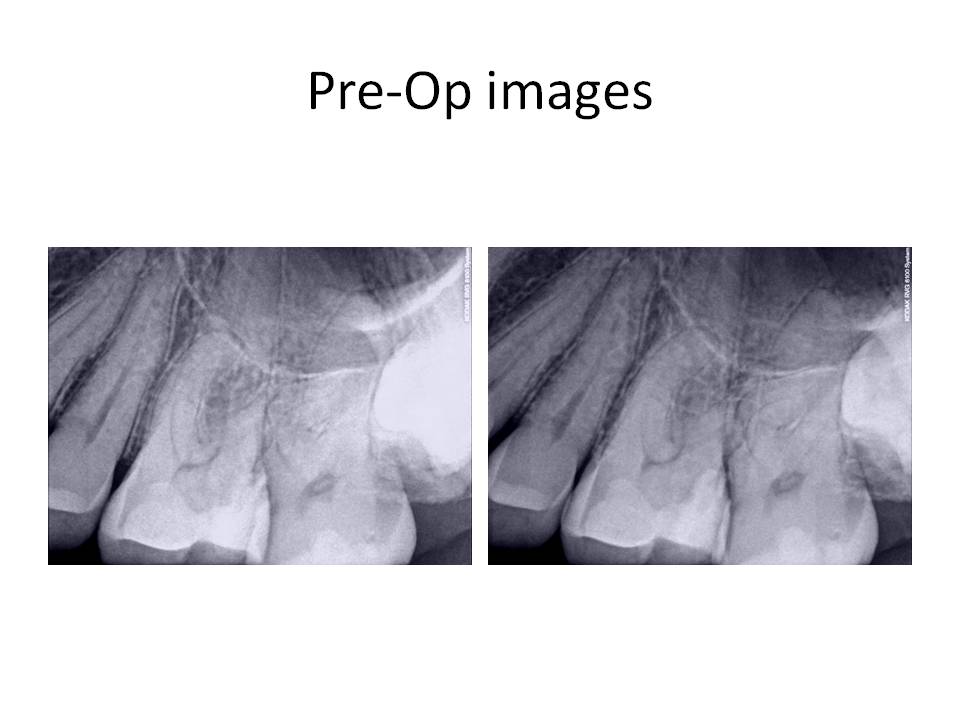 The occlusion was adjusted and the patient stated that his bite felt normal again. He was asked to return if his symptoms returned or did not improve. One year later, the patient returned with CC of, " I have had more pain in the past month and I have decided to have it fixed." Clinical exam revealed that there was a sinus tract stoma present facial to #14, puip tests were the same as last time for teeth #12-15. Radiographs revealed RL lesions associated with the MB and P roots #14 and external resorption of the DB root.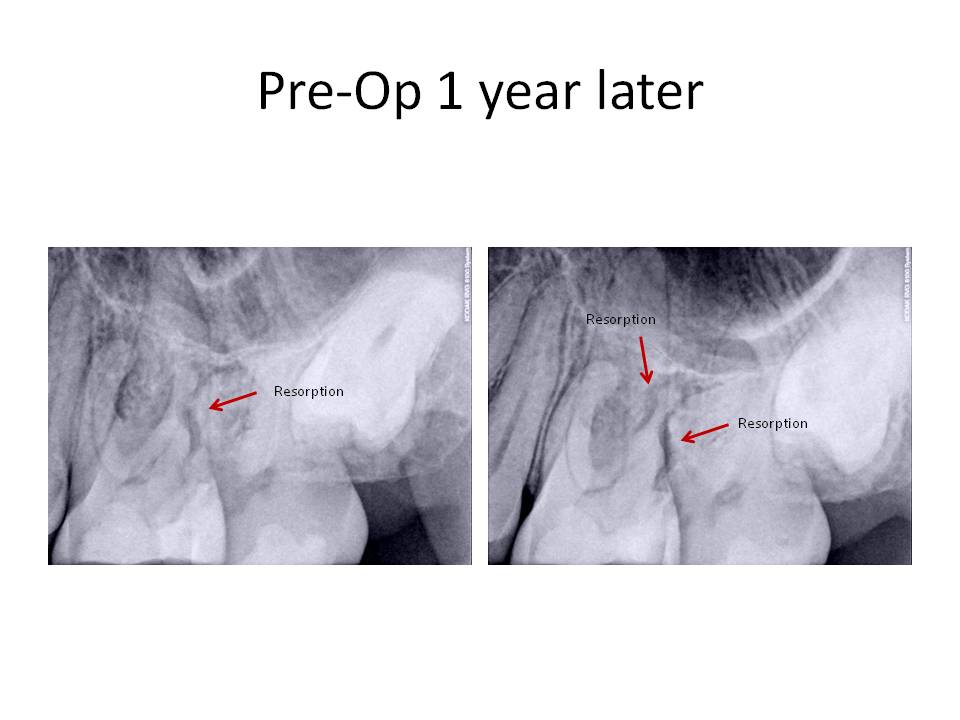 Diagnosis was Pulpal necrosis #14 with chronic periradicular abscess. External resorption of the DB root. Treatment was as follows. Traditional non-surgical root canal therapy of all three roots and obturation of the P and MB with GP/sealer. The DB canal was obturated with MTA to facilitate DB root resection and address the external resorption.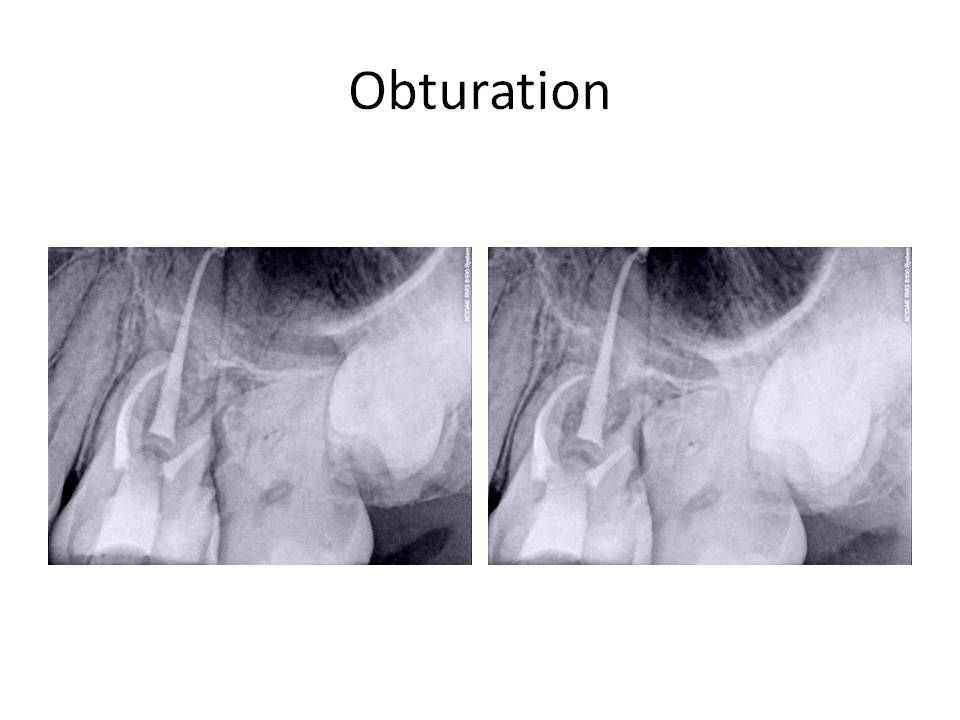 One week later, the patient was scheduled for the DB root resection.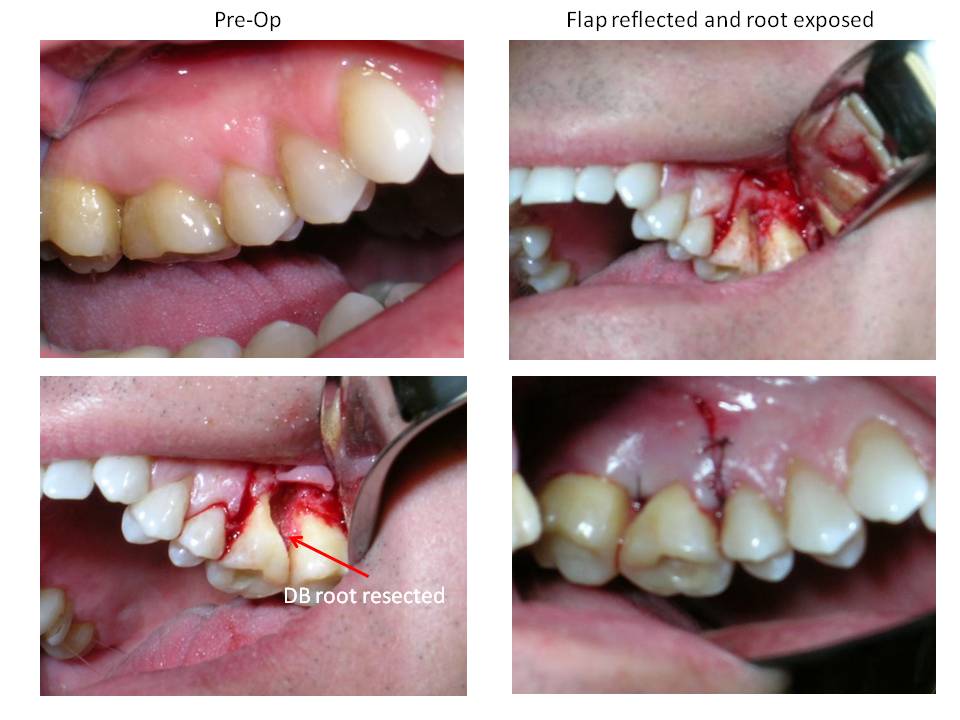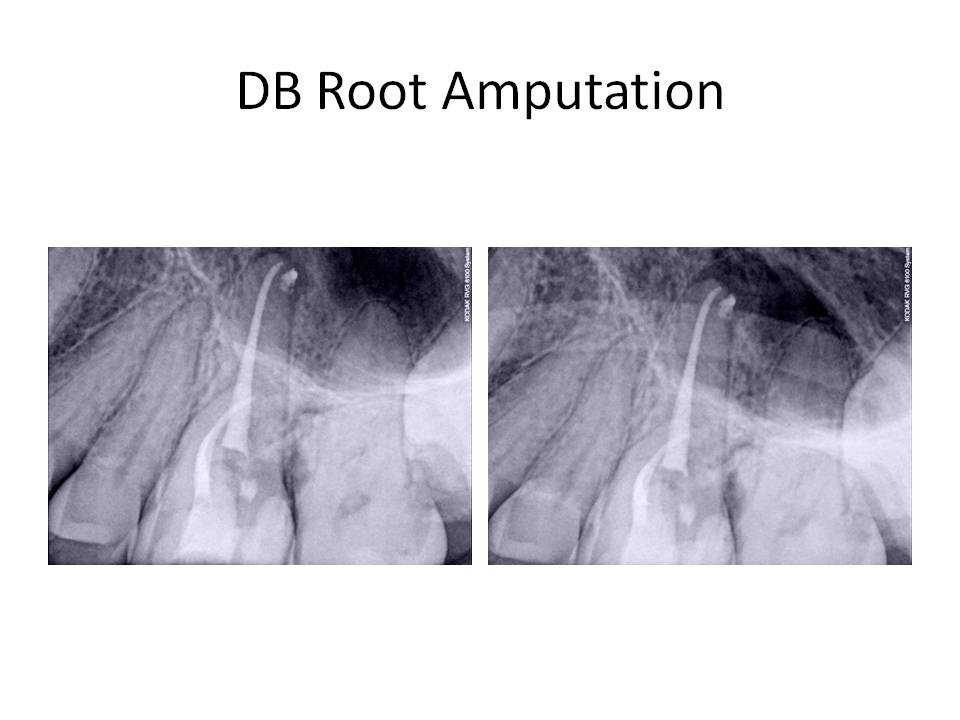 Sutures were removed after three days and the patient was scheduled for a recall in 1 year. He returned for the recall appointment (fortunately!) and he was found to be asymptomatic. Periodontal probing depths were WNL and the gingival tissues appeared healthy. There was restablishment of the lamina dura associated with the DB root. The RL lesions on the P and MB roots had decreased in size however,they have not totally resolved. Here are the recall images.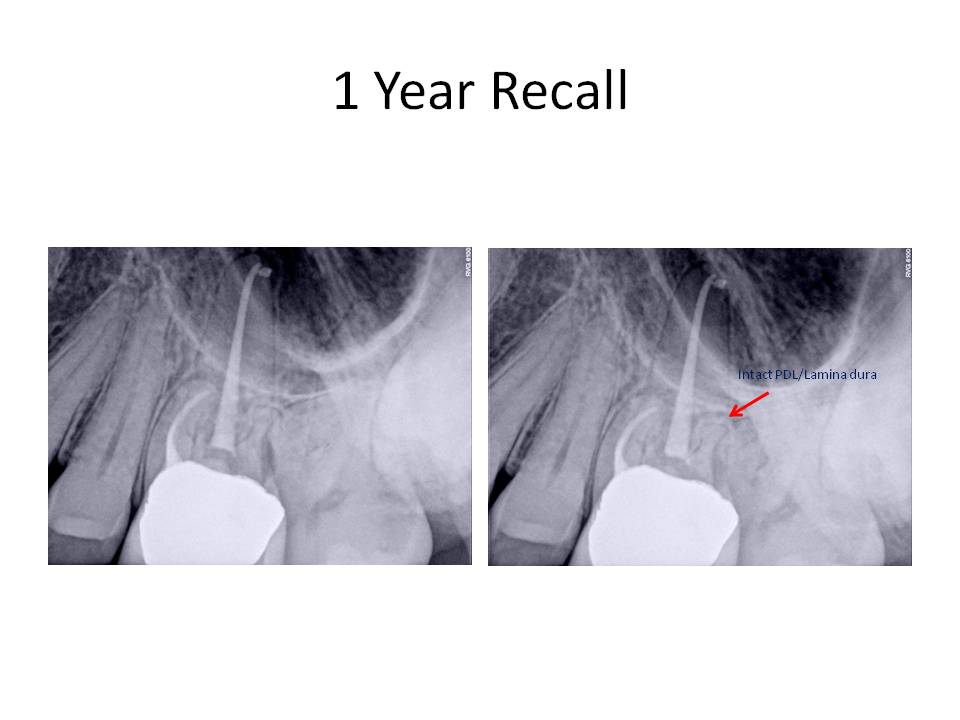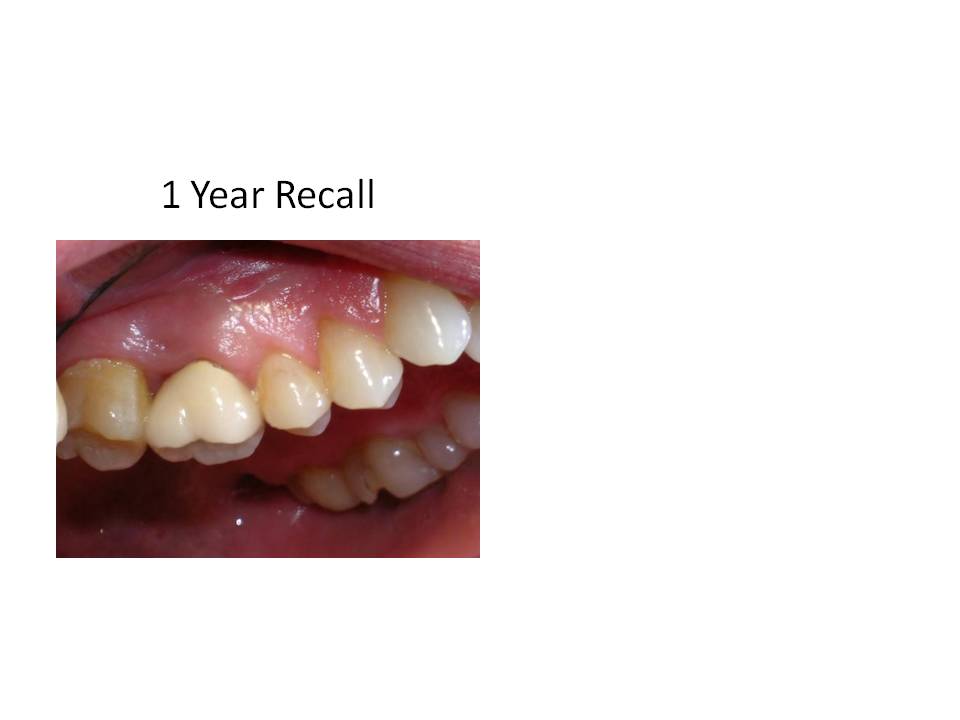 I welcome any questions or comments. Thank you for allowing us to take care of your valued patients.
Related Posts