Case of the Month July 2010
This months case is a challenging one.
Patient is a 56 y.o female who presents with the CC of pain tooth #18 for the past 2 weeks. She has been taking Vicodin at night to help her sleep. Her medical history had positive entries for an allergy to sulfa drugs and sensitivity to codeine (elevated heart rate). She has acid reflux (Prevacid) and elevated BP (Lisinopril).
Dental exam reveals that tooth #18 had root canal treatment 1 year ago by an endodontist. Tooth was accessed through an existing crn. Clinically tooth #18 is tender to percussion, probing depths are WNL, FGC crn present. Radiographs reveal: Previous RCT #18,19. Obturation #18 is overextended by approximately 3mm distal root and 1-2mm mesial root. Tooth #18 canals have been coronally overprepared with thin remaining root structure. Tooth #19 also has had RCT with a short obturation present and fractured instrument in the ML canal. Cone fit of MB canal also demonstrates inadequate fitment.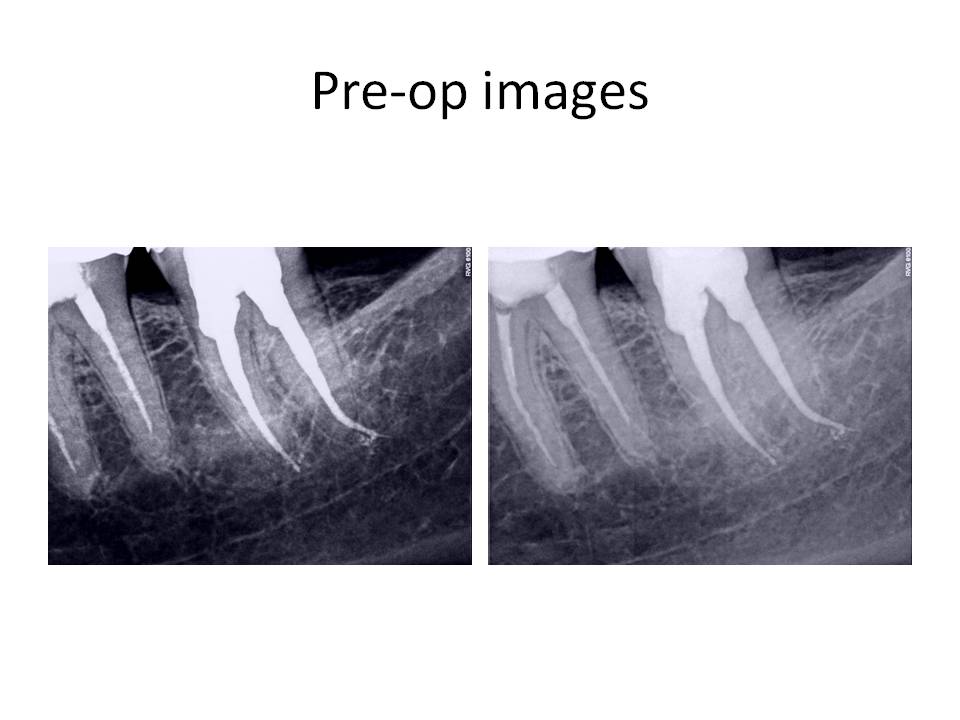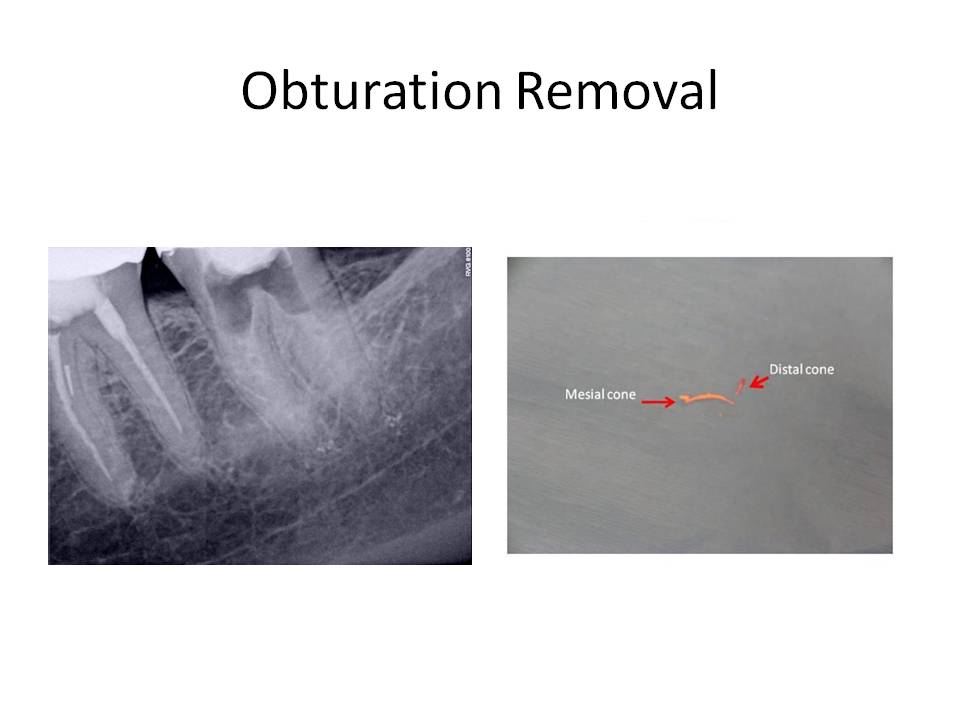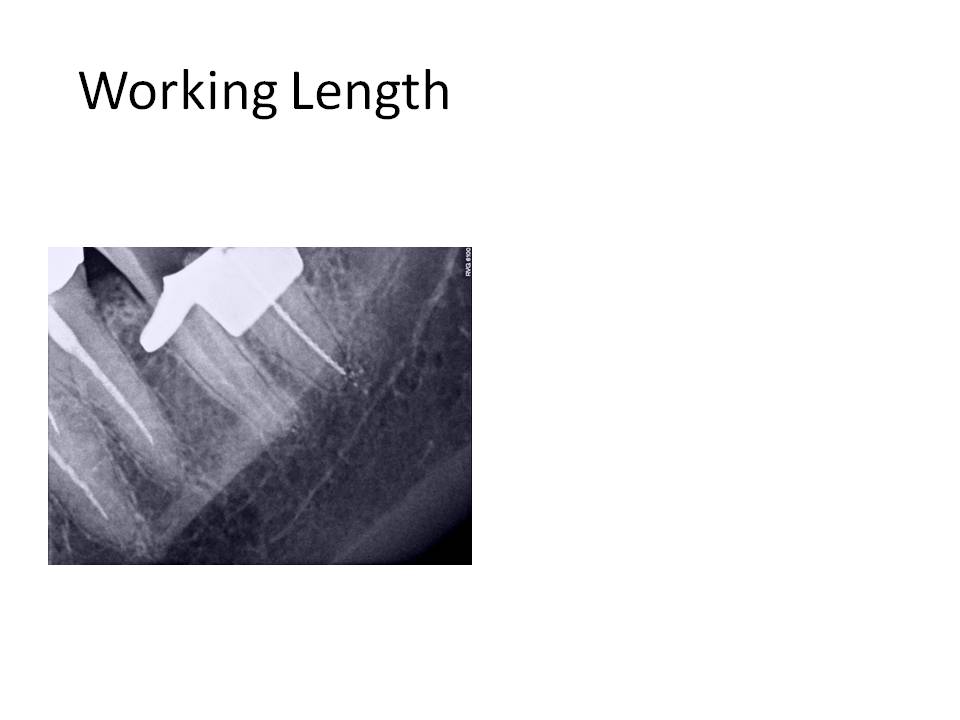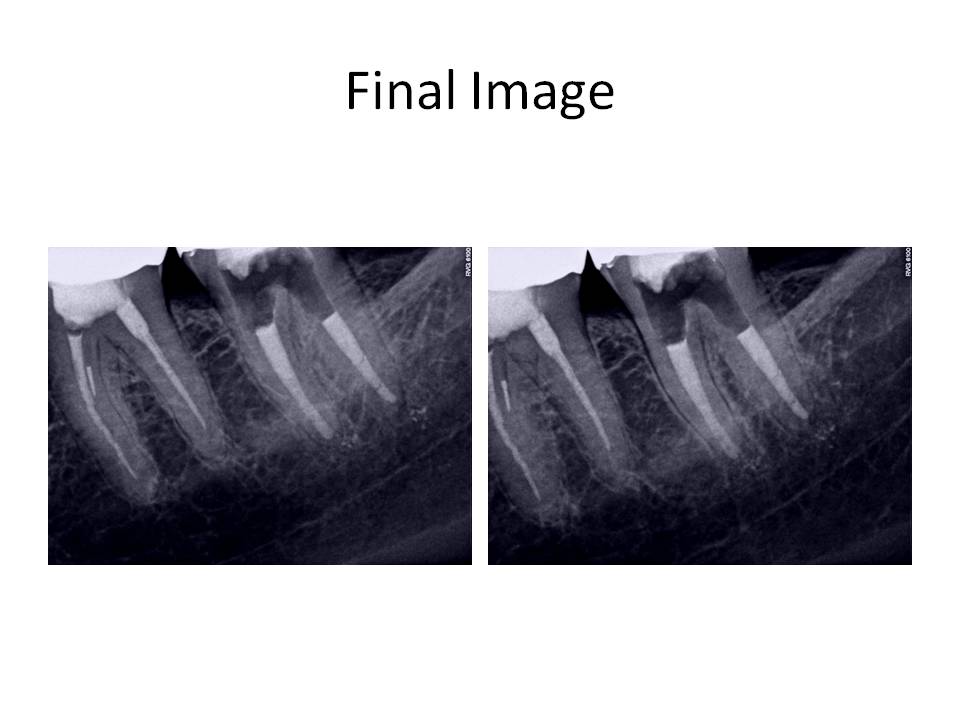 So, the case was obturated with MTA in both canals. I obturated with GP over the MTA in the distal canal to allow for a post space to be created if the restoring dentist so desired to place a post. This case was also done in 2 appointments. When she returned for the obturation appointment, her symptoms had resolved and she no longer needed to take Vicodin to control her pain at night.
Cases like these are challenging because it is highly improbable to extract the overextended cone in 1 piece. The trick to removal is to create a path along side the cone and progressively enlarge it slightly to allow the cone to pass through the root end. If not, the cone would break and retrieval would be impossible. Now, GP is an inert material, so why do these cases become symptomatic? If you can imagine that when the root end is overprepared, it goes from a round shape to a tear-drop shape. These results in an inadequate apical seal and residual bacteria continue to have a food supply. Also, I obturated with MTA due to the tearing of the foramen. I could not achieve an adequate seal with GP in this situation.
Once again, thank you for your continued support of our practice. We want to be your first choice in endodontic care for your patient's and strive to provide the best care available.
Related Posts