Case of the month May 2011
This month I am presenting a case of an atypical root anatomy. The patient is a 37 y.o. male who presented for evaluation of tooth #30. He was experiencing spontaneous pain and cold sensitivity on the mandibular right side. Clinically, tooth #30 had gross caries, hyperreactivity to cold that lingered, slight percussion tenderness. Periodontally, the patient had detectable calculus and gingivitis associated with the tooth. He was also missing teeth #31 and 32. Radiographs revealed that the caries approximated the pulp chamber and calculus was present on the mesial root surface. A vertical line was noted across the distal root indicating the presence of additional root anatomy in both preoperative images. The periradicular tissues otherwise appeared WNL radiographically. As you can see, I have outlined the PDL/Lamina dura in the second radiograph. This type of root anatomy is known as radix entomolaris.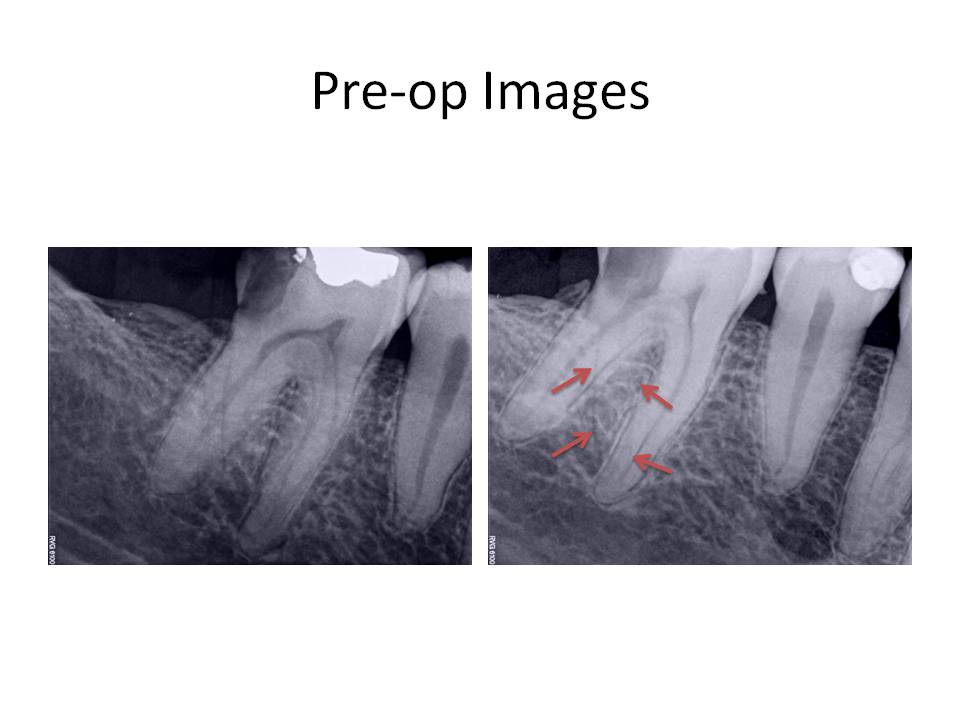 There are two general types of this unusual root anatomy. Radix entomolaris (RE): This supernumerary root is located distolingually in mandibular molars, mainly first molars. Radix paramolaris (RP): An additional root at the mesiobuccal side in mandibular molars. The dimensions of the RE can vary from a short conical extension to a 'mature' root with normal length and root canal. In most cases the pulpal extension is radiographically visible. In general, the RE is smaller than the distobuccal and mesial roots and can be separate from, or partially fused with, the other roots. Treatment of these cases involves initial relocation of the orifice to the lingual to achieve straight-line access. However, to avoid perforation or stripping in the coronal third of a severe curved root, care should be taken not to remove an excessive amount of dentin on the lingual side of the cavity and orifice of the RE. The likelihood of instrument separation, root perforation, or canal transportation is elevated in these cases due to the severity of the root curvature. The following images are taken from
The Radix Entomolaris and Paramolaris: Clinical Approach in Endodontics Filip L. Calberson, DDS, MMS, Roeland J. De Moor, DDS, MMS, PhD, and Christophe A. Deroose, DDS, MMS. JOE — Volume 33, Number 1, January 2007
. These are some extracted molars that demonstrate the variablilty of root anatomy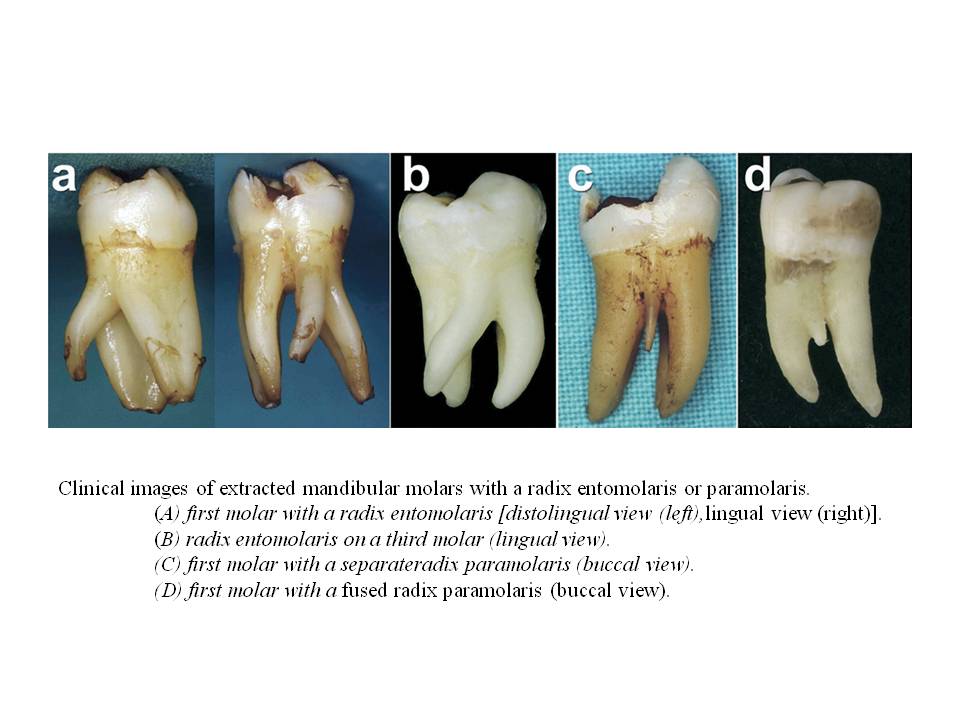 Treatment involved caries removal, GI tem restoration, and RCT. Here are the post-operative images.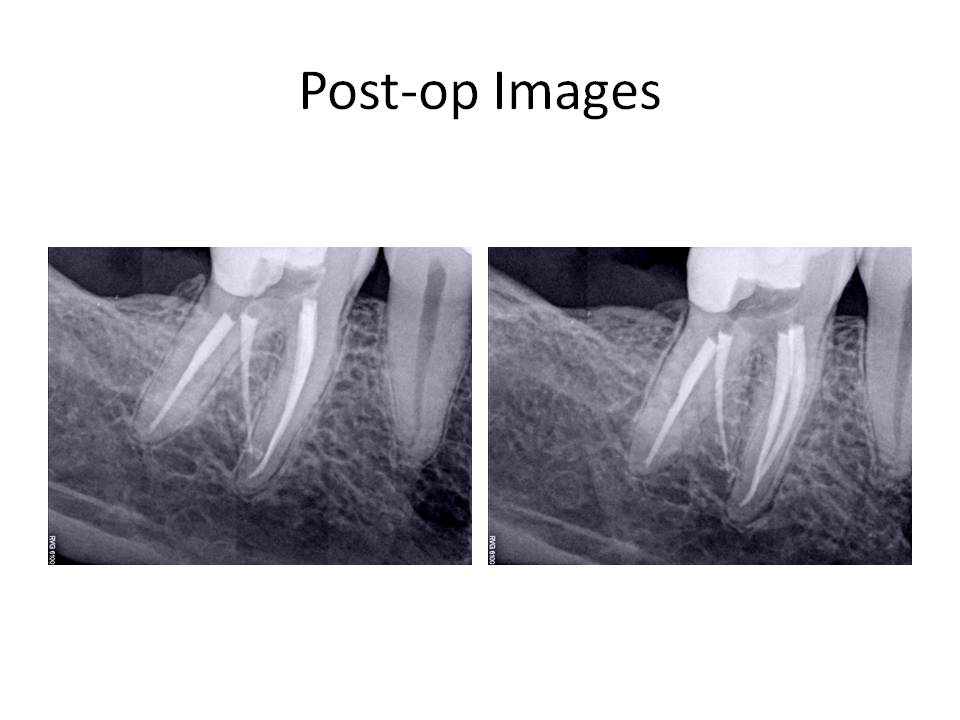 I welcome any comments or questions. Thank you for your continued confidence in me and my practice.
Related Posts